Every time a customer request a Mexican dress for her coming wedding, and I ask the future bride to describe every single detail of the dress she has on mind, she gives this look that seems to say "are you in this business and you don't have a clue what a Mexican wedding dress looks like?
She might be having the ceremony at the beach and she wants a simple but exquisite Manta (unbleached Mexican cotton) dress. Or maybe she is marrying a Mexican man and the whole wedding theme is about color, or she just wants just to wear a traditional Mexican outfit.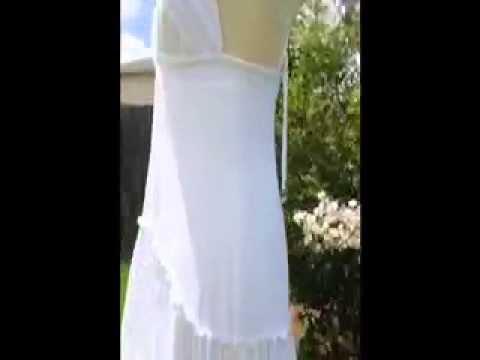 Some examples of Casual Mexican Wedding dresses:
Don't miss the next Market, Saturday, Sept. 6th. Find the finest Mexican handcrafted work by artisans of Mexico at the Wimberley Market Day.We're there on all market days: the first Saturday of each month from March through December, from 7 AM to 4 PM. The market is located at 601 Farm to Market Road 2325, Wimberley, TX 78676.  Visit us at Booth 87.
Viva La Vida Fest is a Mexic-Arte Museum's annual  festival held on 5th Street in Austin, Texas. The festival has been an Austin tradition for 28 years. Come and visit our booth, Congress to Brazos Vendor Fair & Live Performances, Family activities and Grand Procession. Saturday, Oct 19th. 2-10 PM.
Free Admission
After a long hot Summer, we welcome our favorite season, not only with new arrivals: Fabulous Mexican Tunics in bright colors and long sleeves. We also have summer outfits on sale, don't forget to check out our catalog SPECIALS.
Do you have your Mexican outfit ready for "Dia de Muertos", remember that you only have a month. Even though Day of the Death is celebrated on November 2nd., many festivals are held one or two weeks before.
Come to visit us and enjoy this amazing cultural experience.
ONE DAY, Saturday, October 5th., 2013 from 10:00 AM – 6:00 PM. Aquarena Center, 921 Aquarena Springs Drive, San Marcos, TX 78667
The Indigenous Cultures Institute explains that "The POWWOW.has evolved in to a social gathering -not a ceremony- rather a celebration of Native American culture through traditional dancing, food, and art."
The 2013 Sacred Springs POWWOW will include dance competition, a 32 foot teepee with artifacts display and presentations inside, archeological oven earth oven demonstration.